Gießkannen | verschiedene Gießkannen | 92x56x80cm | 2015
Vier verschiedene Gießkannen hängen an der Wand. Die größte Gießkanne hängt direkt an der Wand und der Hals der Gießkanne ist mit dem Körper der anderen Gießkannen verbunden. Die Gießkannen bilden zusammen eine Struktur.
watering cans | various four watering cans | 92x56x80cm | 2015
Four watering cans of different sizes are hung on the wall. The largest watering can hangs directly from the wall and the spout of the watering can is connected to the body of another watering can. All of the watering cans are connected in this way to build one structure.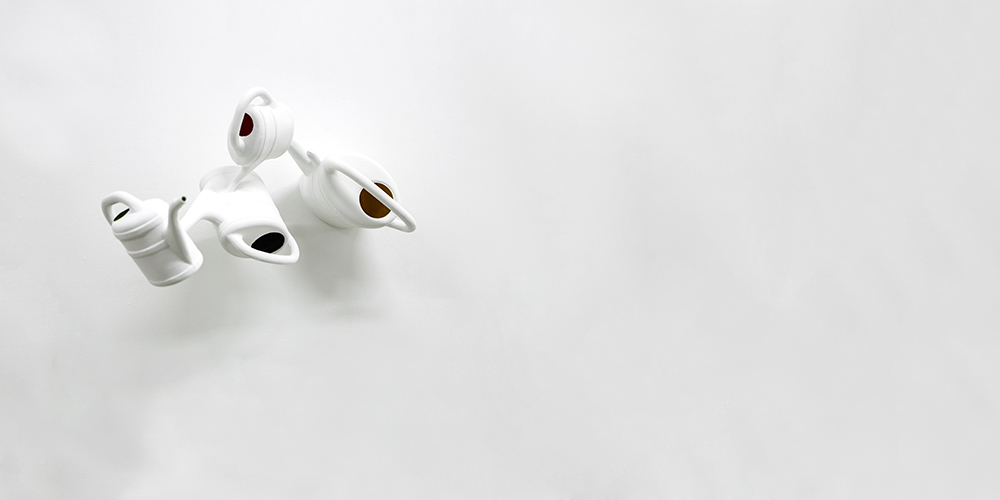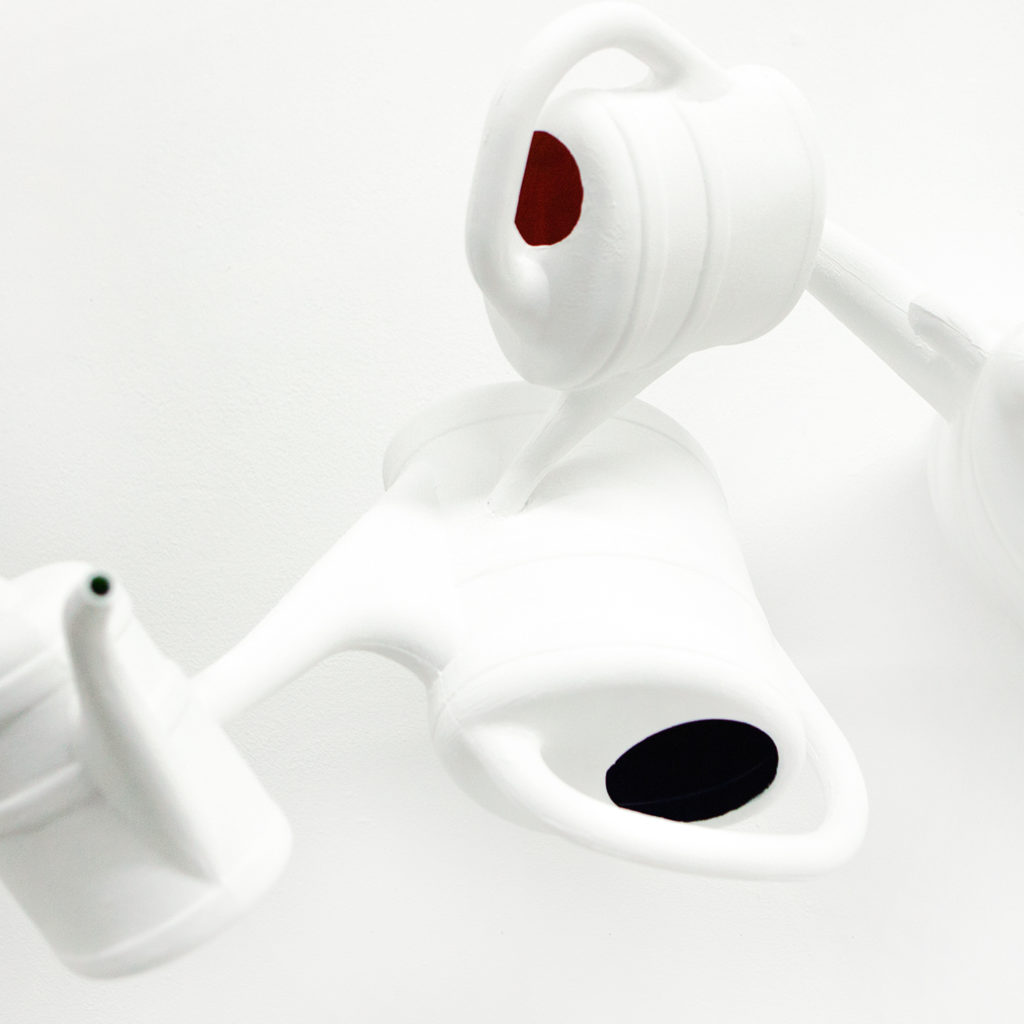 ---
© 2020. Naehoon Huh, Eunu Lee all rights reserved.