Knapp daneben | Wasserwaage, Laser-wasserwaage | Installation | 2014
Eine Wasserwaage hängt an der Wand. Auf diese Wasserwaage projeziert eine vertikale und horizontale Linie einer Laser-wasserwaage.
close miss | spirit level, laser spirit level | installation | 2014
A spirit level hangs on the wall. The installed spirit level shows a vertical and a horizontal line coming out from the laser- spirit level.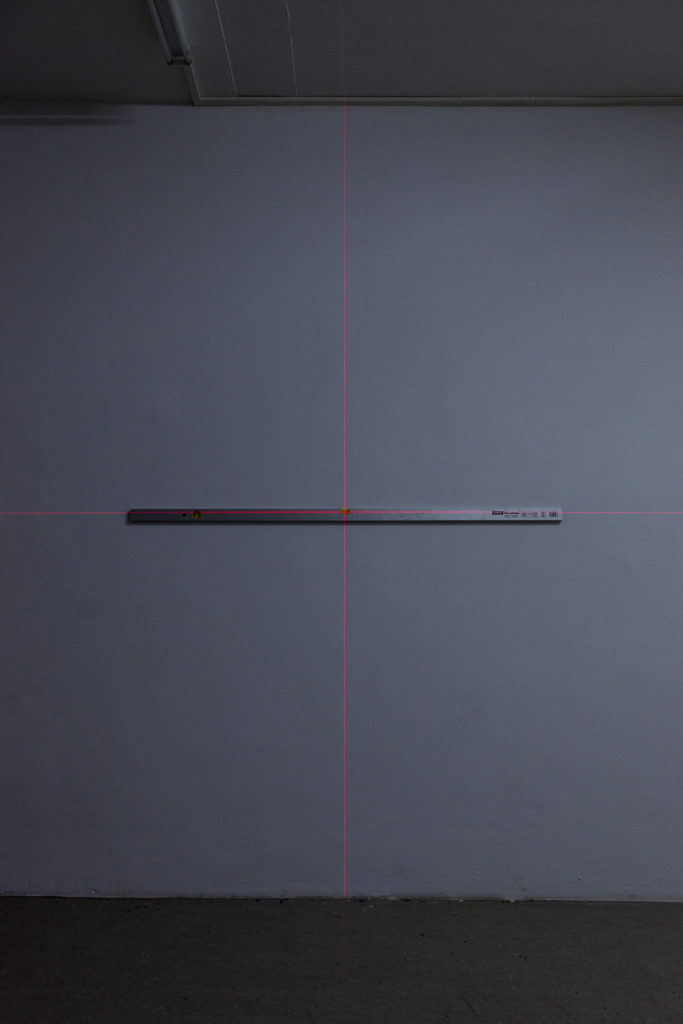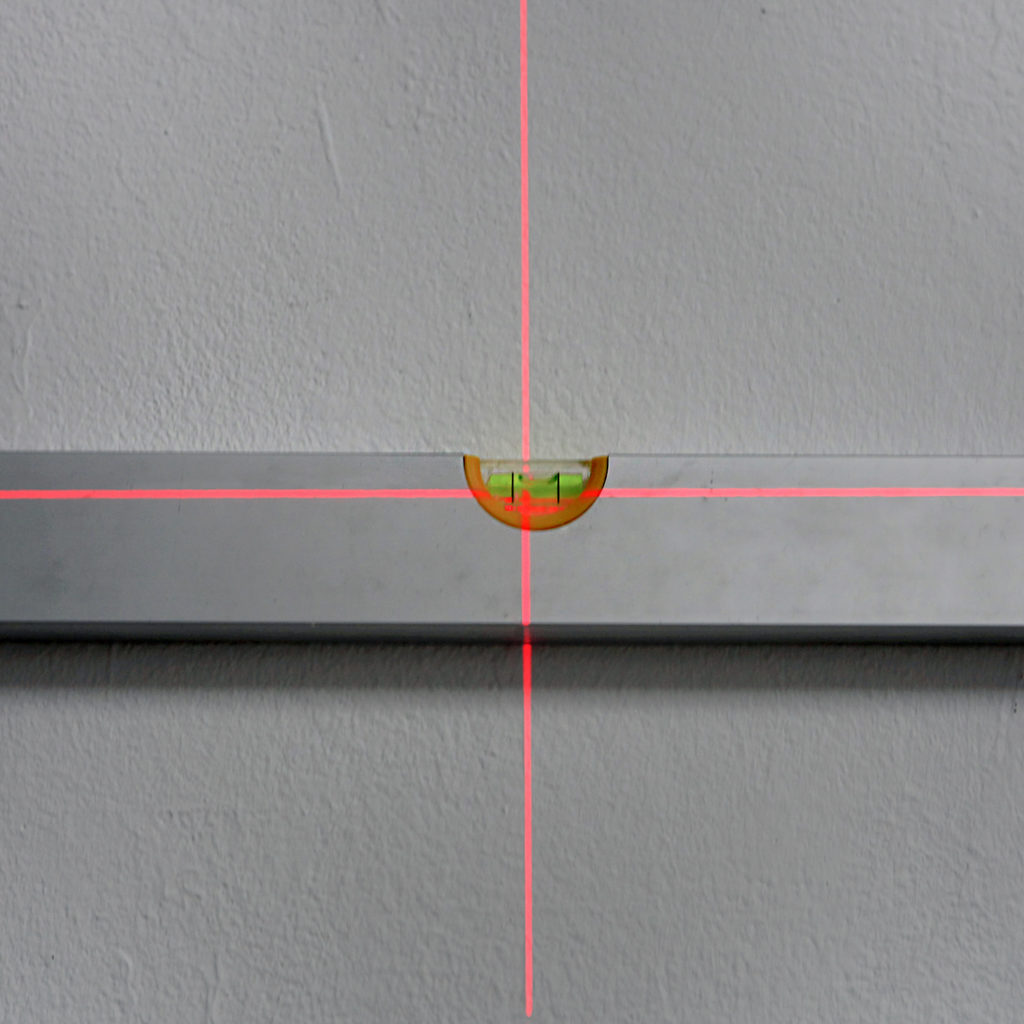 ---
© 2020. Naehoon Huh, Eunu Lee all rights reserved.